They are a tad spicier than what I would normally eat…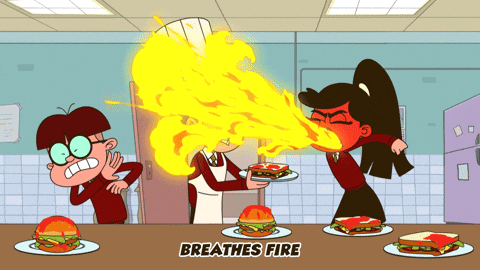 I don't have a final pic (I'm not that great at food photography right now.) I do, however, have a pic of the ingredients.
From left to right starting in the back; red lentils, hard to see but that is dried onions on the bottom right in back with the measuring device/cup that I used, in the foreground left is dried garlic powder, on the right is Weber, N'Orleans Cajun Seasoning. Not pictured is a bag of Jasmine rice and an empty jar of Pace Medium heat picante sauce/salsa.
Let's talk about that small, empty glass jar in back on the right. I like to reuse jam and jelly jars. It reminds me of my grandmother, and thoughts of her make me happy.
It used to contain fig jam… SO good! It is a 9oz, 255g which is a bit more than a cup (8oz). As long as you do the proper ratios, 1 of rice, 2 of liquid, it should turn out ok.
I soaked my lentils overnight to help make them easier to digest. This was Sunday night that i soaked them but used them this morning. I had stored them in the refrigerator and they did just fine. Here is the recipe.
1C rice (rinsed well several times in cool running water in a sieve, until water is no longer cloudy)
1C lentils
2 tsp Cajun seasoning (more or less to suit taste)
1 TBS dried onion flakes
1/2 tsp garlic powder
1/4 jar of salsa more if desired but keep an eye on moisture levels so that your rice and lentils do not end up soupy. Total moisture (water, salsa) should not come higher than about 1/2 to an inch above rice and lentils.
You may add other ingredients if you like such as chopped onion and/or peppers. If I were not making this for the fast there would be cheese and sour cream for garnish.
Place all ingredients into a casserole dish, cook on top of the stove, or as I did, use an Insta-pot. I added 2 1/2 units of water from that 9oz container (jelly jar) to it all. I set the timer for 10 minutes and before I  knew it, I had a delicious breakfast.
May you have a productive fast.
Lord have mercy.