Scripture Readings
Thursday, May 13, 2021
Today's commemorated feasts and saints
Virgin Martyr Glyceria at Heraclea, and with her, Martyr Laodicius, Keeper of the Prison (ca. 177). Righteous Virgin Glykéria of Novgorod (1522). Translation of the Relics of Ven. Makáry, Archimandrite of Obruch (or Kanev—1678). Martyr Alexander of Rome (284-305). St. Pausicacus, Bishop of Synnada (606). St George the Confessor, with his wife, Irene, and their children, of Constantinople (9th c.). St. Euthymius the New (1028), founder of Ivḗron Monastery, and his fellow Georgian Saints of Mt. Athos: his father, John, his cousin, George, and Gabriel. Monastic Martyrs of Ivḗron (Mt. Athos).
First of all, Orthodox Christians do not worship saints or the Theotokos (virgin Mary to others). When I brought this up he steadfastly kept trying to convince me being Orthodox was wrong without coming out and saying it is wrong. He brought up how 'wrong' it is for Jesus to be depicted on the cross. It is not.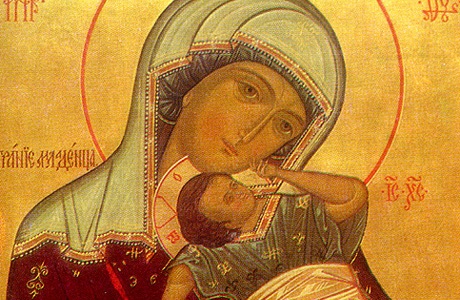 The entire visit was an attack against Orthodoxy from asking the saints to pray for me, to icons, to… you get the picture. By the time I left I was exhausted.
I made the mistake of trying to defend myself and Orthodoxy. Some how along the way in Christianity the scripture that tells us to provide an answer for our hope has turned into, 'argue with everyone'.
This does not mean argue with everyone, pick fights, and be unpleasant. People do not convert to Christianity because you were a better debater than they. It's not as if I joined a cult for heaven's sake! I went and converted to the original Christian church. The church that was started at Pentecost. This person thinks we are roman Catholic, we are not and no matter how many times I remind him I am not a Roman Catholic he still uses RC references.
While I was not hostile, I certainly was not at peace and I took the bait. I began to debate with him. What I really should have done was just shrug my shoulders and say, 'I don't know.'.
These sorts of 'debates' really do not accomplish anything beyond hurt feelings and bruised egos.
Lord forgive me. Help me to acquire a spirit of peace and not one of conflict. Help me to consider those around me better than I and to be quiet & humble. Amen.
The book club begins soon. Have you purchased your book?
Read through the beginning of the book regarding his life.