The other day I purchased this wonderful book off of Ebay: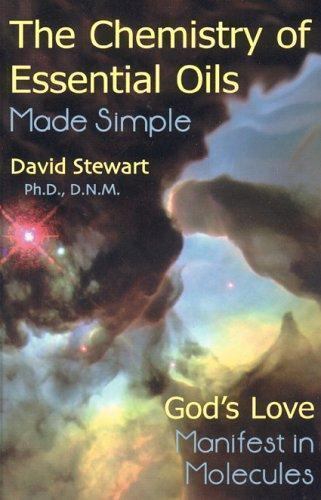 What a great title!
This man, David Stewart, used his knowledge of, and passion for, chemistry to show God, and His love for us, in tiny molecules. I love what Stewart writes about essential oils and using them intuitively. Basically he writes that if you only think and learn with your left brain, you will have a difficult time, if not impossible, trying to use essential oils at their full potential. Using essential oils to heal is intuitive. He also recommends seeking God's guidance in prayer to better understand how to use essential oils in healing. Essential oils are a gift from God to be use by us in the healing of; ourselves, our family, friends and those who seek us out for help.
Stewart's book contains scriptural references as well as mini-chemistry lessons, math, and other tools to help the reader understand how essential oils work and how we can better utilize them in our lives and healing practices.
This book is thick; 840 pages of yummy essential oil goodness all pointing toward God. I will be sharing my insights about this book, and other,s as I continue to travel down the road of learning about more herbal remedies, and essential oils.