America is such a prosperous nation that we can afford to eat for entertainment. Not because we are hungry. Not to fuel a workout or to recover from a workout but just because it is fun, or we are celebrating something, etc. Don't get me wrong, I love to eat. I especially love to eat junk food. Make no mistake, most of the foods I, and millions of other Americans love to eat, IS junk.
This is one of the reasons why it is so hard for us to eat plan, good whole, natural food and to drink plain water.
Our taste buds have been indoctrinated with something called, 'the bliss point'. Food that is hyper tasty is the best and briefest explanation I can give. Many of the same people who would never put a GMO food into their mouth, or do illegal drugs, willingly eat preserved and fast food which in many cases is just as addictive, if not more, as certain drugs.
The bad food goes into our bodies and produces undesired affects such as inflammation and insulin glucose insensitivity (insulin resistance). Insulin resistance causes obesity. Your body floods with too much insulin until it has no where to go but into your fat cells. Increasing insulin sensitivity can reduce the amount of fat you carry on your body.
Before I go too much farther I need to write this disclaimer; please talk to your doctor before taking nay supplements listed here. I cannot diagnose or recommend anything to you. All I can do i make you aware of what is out there. The rest is up to you.
Let me be honest with you now… my husband is a Type 2 diabetic. I have watched him go through hell with this disease and I have gone through it with him. He is not just dealing with diabetes but all of the other ugly issues that go hand-in-hand with this insidious disease.
I realize that Covid-19 is no joke and I grieve with those who have suffered through it and who have lost loved ones to it. The amount of media given over to this disease has been incredible. I have to wonder the impact to obesity levels in America if there was as much time and treasure devoted to educating people about food related illness as we have on Covid-19?
Every night at dinner-time, ads start playing on t.v. to entice people to buy food and have it delivered to their homes. Not healthy food, of course, but highly processed garbage.
Can you imagine how different food commercials would be if food companies had to do disclaimers in their commercials like drug companies do?
Why do agencies such as; American Diabetes Association, Susan G. Komen Foundation, and American Heart Association just to name a few, actually used their money and influence to pass laws to reveal the dangers of junk food during commercials?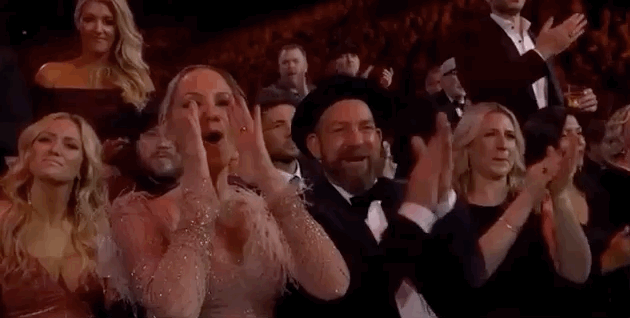 Two major factors in creating insulin insensitivity are; inflammation, and ingesting too much glucose for your body to ingest. Glucose is the sugar found in carbohydrates. While i have been a proponent of high fat low carb diets, you CAN eat carbs in moderation and it depends on the type of carb. However, most people with insulin issues are also addicted to carbs/sugar and moderation and portion control are foreign concepts to many people suffering from food related illness. If they could control their carb intake they would not be sick and fat.
My first recommendation would be to investigate the low carb diets that are out there and pick one that works for you.
Next, I am listing the various supplements down below. There are 12. I am not going to go into a great amount of detail with them… or any detail really because you must do your own research. This is YOUR body. Learn about it. It is fascinating!
Green Tea Extract or GTE. I use Nature's Bounty. The name on the label is; Green Coffee Bean. It contains; green coffee bean extract, green tea extract, and raspberry ketones.
Chromium & polyphenols from cinnamon. A liquid extract is recommended. I do not use a liquid extract. I use a cinnamon/chromium combo and it is amazing.
N-3 essential fatty acids. (Basically, fish oils) I take a supplement but I also am one of those people who actually like sardines. I will make a lettuce salad, drizzle the oil from the sardine can all over the leaves of lettuce then scrape out the sardine flesh on to the salad. I finish it off with some persimmon vinegar and I have a tasty meal. I also put those tiny black caviar on my cottage cheese. Don't throe up on your keyboard. It's actually pretty good.
DHEA- it is recommended that it be taken at bedtime.
Vitamin D. Most people are deficient. Do your research.
Magnesium. a doctor gave me a recipe for taking magnesium; take a 2 liter bottle of seltzer water, add 3tablespoons of unflavored milk of magnesia to the seltzer water (be careful it fizzes!) you made add natural flavorings or natural sweetener but since we are trying to reduce glucose levels I don't recommend using sweetener. Buck up and drink it straight. One 1/2 cup twice per day is what my doctor ordered.
CoQ10
Alpha Lipoic Acid (ALA)
GABA
CLA
Yacon
White bean extract.
I think supplements are great. I even have my own recipes for glucose reducing teas made from herbs. They work great. I was able to use them last year when my glucose levels were out of control. They brought my levels down 30-60 points (tested on my blood glucose monitor) IT IS MY PERSONAL OPINION THAT EVERYONE SHOULD HAVE A BLOOD GLUCOSE MONITOR and test their blood every morning and perhaps after meals (1 hour) depending on what they are eating. This is a good idea for people from those who are carrying a bit too much weight to those who are obese. Many people are walking around prediabetic and have no idea about it. Your muscles and bones can only hold so much glucose. When they become overwhelmed the glucose is stored in your fat cells causing you to gain weight. Supplementation & working out, combined with eating foods lower in carbs and eating actual REAL food, have been shown to reduce glucose levels.
Supplements are no substitute for a bad diet. What they CAN do is help carry you forward toward a healthier lifestyle. They can only do so much. YOU Must take responsibility for what you eat and how little or how much exercise you get each day… EACH DAY. Did you get that? Your health is a daily activity that needs your attention EVERYDAY.
Commit to a healthier you BEFORE the New Year comes. You do not need to make a resolution for 2021 before you can get started on your personal journey toward better health. Tomorrow is a great day to begin your transformation.
There are only 14 weeks left in 2020. What are you going to do with them?