How would you read about Orthodoxy if you were stuck for days, weeks, months, without the Internet?
While I have learned SO much about the Orthodox church by accessing online; blogs, podcasts, videos, e-books, etc. I have also been building a hard copy, old-school, analog (ha ha, I know not entirely accurate but my term I use for, non-digital) library.
Books, dear… I'm talking about good, old fashioned, made from paper books.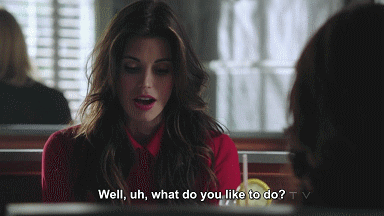 I think, other than the subjects of herbs, and nutrition/healing, my largest collection of books I own is on Orthodox Christianity. That said, I could read more, and more about Orthodoxy. It is the one subject about which, I would never grow tired of reading.
Of course, the Orthodox Study bible is paramount and I recommend it as your first major investment to your library. Find a reading plan on line, print it out and keep it with your bible. It doesn't matter if it's a bit outdated. Sept. 1st is still Sept. 1st. It will be ok.
Books on the sayings of the desert fathers,
and of the Optina Elders are necessary reading.
You can do collections such as this:
Or books about individuals such as this:
All can of course be found on Amazon.
Buy also a good prayer book, and a good psalter you will read. People have their favorites but what really matters is to buy one you like, will pick up, and use.
Some books are for reference and not necessarily for daily reading: Orthodoxy and Heterodoxy is one.
Also, I glean from the reading lists of others such as that of the Abbot of Holy Transfiguration Monastery.
A word of caution about reading; The Arena. that is geared toward monastics and may trip up laity. If you MUST read something like that our parish priest recommends; Thirty Steps to Heaven as a Lenten read.
Here are a few other titles I recommend specifically for deeper study of the bible
You may purchase them one at a time as needed or all three in a set.
'All three' meaning commentary on; Book 1-The Four Gospels, Book 2- The Acts of the Apostles, Book 3-the Epistles and the Apocalypse.
About the author; Archbishop Averky approaches the New Testament first and foremost not as a literary work of antiquity, but as the revelation of Jesus Christ as God in the flesh. Writing in the tradition of biblical exegetes, he provides a commentary that is firmly grounded in the teaching of the Church, manifested in its liturgical hymnography and the works of the Holy Fathers. Analyzing all four Gospels chronologically and simultaneously, he allows readers to see the life of Christ as an unfolding narrative in accessible, direct language. Archbishop Averky's commentaries on the New Testament have become standard textbooks in Holy Trinity Orthodox Seminary and have been published in Russia to widespread acclaim. This present collection makes the complete commentary available in one collection for the first time. It is an indispensable addition to the library of every student of Holy Scripture.
This is a good start and your library will grow as you do. The important thing to remember is to purchase it in paper, and to not buy digital books. I also recommend buying some sort of notebook or journal in which you may record your thoughts. If you have a favorite book not listed here, please share it with us.