I'm just going to put it out there straight away… I have reading envy. A few years ago when I began to look for articles on reading the classics, I ran across another blogger's post about reading 52 classics in a year. That is a book a week. I average almost 2 per month. That is with heavy reading. Can I do 4 per month? I really want to give it a go. Every year, the website; GoodReads  holds a reading challenge, as does my local library. On the GoodReads site I underestimated how many books I thought I could read in a year. using my Amazon purchase history and my ebook checkout history from the library website, I was able to put together a partial reading list. Partial because the library website only lists ebook history not hard copy checkout history. Oh well. It's good enough. I did not read all of the books I checked out anyway and had to adjust my GoodReads numbers accordingly. I tend to get caught up in the possibilities and then life gets in the way of my reading time. Then, I ran into THIS website: TheCut that asked 25 famous women to talk about their favorite books. GoodReads ahs not even formally announced the 2020 reading challenge and I already have 12 books on my list not to mention those NOT yet put on my 'want to read' list; the entire Harry Potter series, LOTR series, the hobbit (a re-read) biographies, etc. GoodReads is helping me to realize I read more than I thought I did. Do you do that? Read a book, return it or tuck it on the shelf then forget you even read it? See? Imagine how much worse my memory would be if I did NOT read!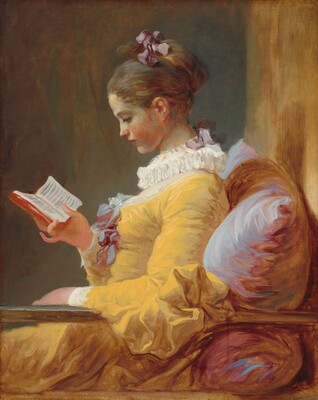 If you would like to, feel free to 'friend' me on GoodReads and share your reading list for 2020. Your mind is a muscle. If you don't exercise it it will weaken.
Please feel free to also share your planned reading list in comments.
Or not, cheeky. Just read.